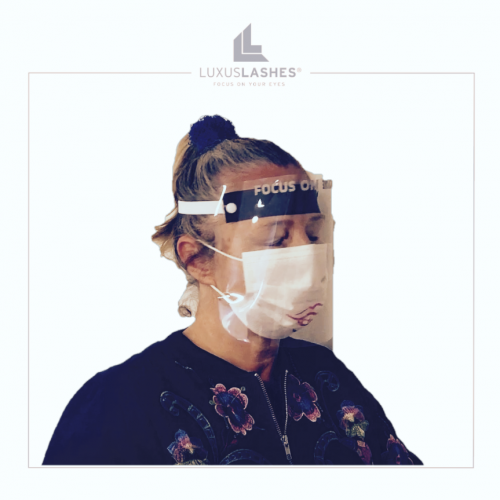 Gesichtsschutz
Faceshield -Gesichtsschutz
Above all, the visor protects the face from debris and dust. It keeps liquids and aerosols from splashing. It also protects the upper respiratory tract from direct contact with substances harmful to the human organism. Due to the comfortable elastic band, the mask is very comfortable to wear
Material: PVC + PET
Size 32 x 22cm
Full face mask
can be worn comfortably with glasses
360 ° face protection
very easy
Remarks:
Our visor is provided with adhesive film. During use, you should remove the film, and then attach the rubber band to it yourself.
You can stick your own logo on or embellish the protection with stickers.