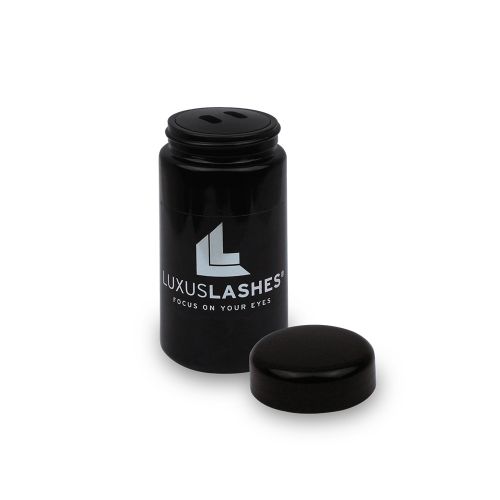 Glass for disinfection
For tweezers
Keep your tweezers in disinfection or acetone between 2 treatments so that they are available for the next treatment.
Black violet glass container with insert for tweezers. For disinfectants or acetone. The screw cap prevents the liquids from evaporating when not in use.
LUXURY LASHES Tip: use 2 glasses. One for disinfection, the other for cleaning (with acetone).