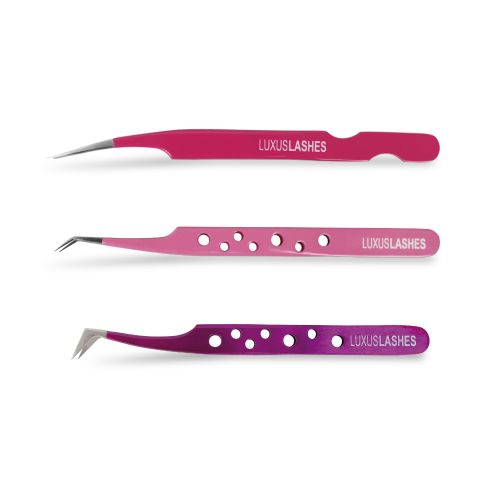 PINK EDITION
Volumentechnik
Our popular PINK EDITION is back. Bring color into your tweezers world.
The colored lacquer coating is not only an eye-catcher in terms of color. The paint prevents electrostatic charging :)
When cleaning, make sure that the paint coating does not get into the acetone, as this can dissolve it.
The straight tweezers in pink have the ideal curve to separate the eyelashes and remain flat on the forehead.
The light pink tweezers in angular fine picks up your fan perfectly and holds even the finest eyelashes.
The violet tweezers are square and wide and allow you to pick up large subjects without losing an eyelash because they are wide in the forceps.