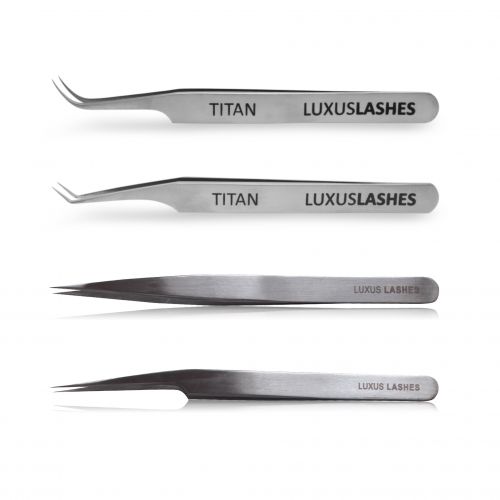 Tweezers "titanium"
available in different versions
TITANIUM Tweezers 
various designs available
The LUXUSLASHES titanium tweezers are very elegant eyelash tweezers that enable comfortable and precise work. The valuable material makes the tweezers noticeably lighter than steel tweezers. You can disinfect and sterilize them easily. Titanium does not cause any defense reactions and is therefore particularly suitable for allergy sufferers.
Titanium is a particularly hard material and you will enjoy your tweezers for a long time, even if they fall off :)