Foconyes Lashes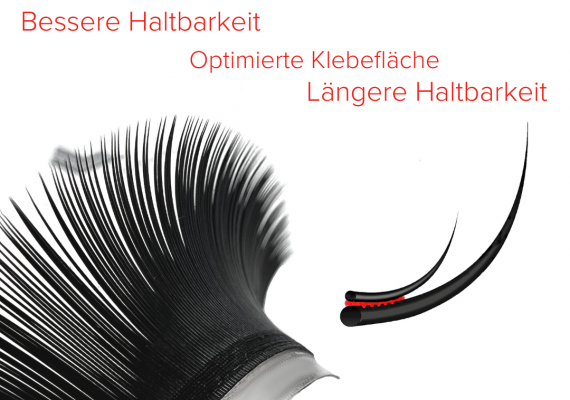 FOCONYES EYELASHES
The best that has ever been in the field of synthetic eyelashes.
Special raw materials ensure perfect wearing comfort. The special manufacturing process gives the soft eyelashes a special lightness that creates a beautiful sense of wellbeing that has never been seen before. Due to the high quality of the composition of different emollients, we have created an eyelash consistency that is second to none. You take several eyelashes in a fan and thus create a wealth of eyelashes.
Available in the curls: C, D, O & L. And in the strengths: Slim, Light & Medium.
Slim (approx. 0.03-0.04)
Light (approx. 0.05-0.06)
Medium (approx. 0.07-0.09)
Our eyelash boxes
We paid attention to everything when developing our special LUXUSLASHES® eyelash boxes.
perfect soft eyelash box with 20 rows of thick eyelashes
Our square boxes are particularly work-friendly. You can comfortably support yourself on the high edge without having to worry about crushing your eyelashes.
The work-friendly lash cards have a smooth, dust-free surface. Dropped eyelashes can easily be picked up again. Without the hassle of sticking.
When CLEANING the box, it is possible to simply knock it out.
Complete reconditioning possible due to different lengths
transparent, removable stripes. Our stripes can be removed and re-glued up to 8 times.
Adapt the boxes to your needs by creating your own boxes. The transparent stripes can be peeled off with tweezers and created into your own box with the help of the lash cards (with re-orderable lash cards and refill boxes)
A complete processing of the complete content is possible (less wear material).
Dust-free storage thanks to the cover
Clear recognition of the eyelashes thanks to color labels on the box
Also try our FOCONYES PLUS, STEP
Also try our FOCONYES PLUS, STEP LASHES or EASY FAN LASHES *.
* With the DOUBLE LAYER EASY FAN TECHNOLOGY. Available from the beginning of April 2019.
Read more